This qualification reflects the roles of individuals who apply highly specialised knowledge and skills in the field of organisational learning and capability development. In these roles they are required to generate and evaluate complex ideas; and to initiate, design, and execute major learning and development functions within an organisation. Typically, they would have full responsibility and accountability for the personal output and work of others.
This qualification may apply to leaders and managers in an organisation where learning is used to build organisational capability.
 *Residents in the UAE can study this course via distance delivery / online mode.
104 weeks, including 88 study weeks and
16 weeks of holidays.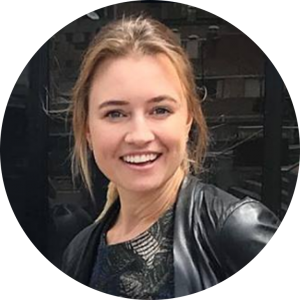 PHILIPPA GABANSKI-SYKES
Philippa is from West Yorkshire, the UK with a Polish/Irish background. She grew up in a small village on the edge of a forest and dreamed of living in different countries: because of this she has more than ten years teaching experience in the UK, France, Italy, Japan, South Korea, and Chile.
She moved to Australia in 2014, through the working holiday visa and then the student visa programme. Now in her fifth year in Australia, Philippa has worked in a number of ELICOS providers in the Sydney area, as well as university programmes for Academic English, including the University of Sydney and Macquarie University.
A total study nerd: she is currently studying Spanish, Portuguese and German… for fun. Accustomed to making embarrassing mistakes in other languages: her aim is to get her students using English in the fastest, easiest and most enjoyable way possible.
"You live a new life for every new language that you speak. If you know only one language, you only live once."